The World's End

Plot: Five estranged friends go to their hometown to complete a pub crawl that they attempted years before. Once there, they find that things are mysteriously different. 
Director: Edgar Wright. 
Writers: Edgar Wright and Simon Pegg. 
Cast: Sim Pegg, Nick Frost, Martin Freeman, Eddie Marsan, Paddy Considine, and Rosamund Pike. 
Genres: Comedy, Sci-Fi, Action.
Running Time: 1 hour and 49 minutes.
U.S. Release Date: August 23rd, 2013.
MPAA Rating: R.
WE LIVE FILM GRADE AVERAGE: A
AMOUNT OF REVIEWS IN THE GRADE BOOK: 12

(Lowest Grade Given to the Film: B+, Highest Grade Given to the Film: A+)

SUMMARY OF THOUGHTS: Though its ending may cause mixed reactions from audience members, The World's End is a dynamite comedy that finds the perfect balance of laughs, heart, and action.

REVIEWS:
Grade: A+
As a fan of Shaun of the Dead and Hot Fuzz, I was anticipating this movie like crazy! Luckily, it didn't disappoint. It's been six years since Hot Fuzz and Wright, Pegg, and Frost haven't lost their touch. The writing and action scenes were well done. And the supporting actors such as Martin freeman and Rosamund Pike were great! If you want to end your summer on a good note, then see The World's End! You won't be disappointed! I can't wait to see what Wright does with Ant-Man!
Grade: A
My favorite film of the summer, it's the perfect mix of heart, comedy, action, and fun. Everyone is on their A-game in this film and better than ever. The action scenes are so well shot and the characters are likable and you actually care about them! I love Edgar Wright's direction and this film has him on the top of his game. What a perfect ending to an outstanding trilogy!
Chad Gleason (MovieManCHAD):
Grade: B+
Edgar Wright never gets much love at the box office, so let's change that and everyone go see the film at the theater!
Mike Holtz (WeWatchedAMovie):
Grade: A
A hilarious drinking movie that actually works when it gets serious, too, thanks to the underrated acting chops of Pegg and Frost. A great way to wrap up the trilogy. That last minute — in all its awfulness — can't even stain this fun, heartfelt flick.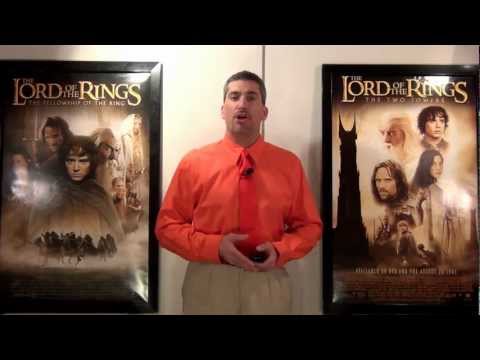 Grade: A
Excellent writing, perfect comedic timing, and complete and original storytelling. Wright, Pegg, and Frost combine for the third and best outing yet. This just leaves you wanting a fourth part to look forward to.
Grade: A+

With jokes that hit like bullets to the chest, thanks to the script written by Simon Pegg and Edgar Wright, spectacular performances from Pegg, Nick Frost, and the rest of the cast, and fantastic direction from Wright, The World's End is fresh, hilarious, smart, and one of the best movies of 2013 by far. The ending may split people, but this is pretty much a perfect movie in my opinion.
Grade: A
Once again, Edgar Wright, Simon Pegg, and Nick Frost provide a film that is hysterical, crazy, and heartfelt all at the same time. This is what makes a great movie. The genres blend and the characters are relatable. Everything works (with the possible exception of the ending for some), and I laughed throughout the entire movie while still really caring for the characters — which is something I can't say for any other comedy in the past five years. Highly recommended to Cornetto Trilogy fans and those looking to have a great, silly time at the movies.
Grade: A+

I'm a big fan of Shaun of the Dead and Hot Fuzz, and I'm glad the Cornetto Trilogy got a fitting conclusion with The World's End. It's very different from the first two films, but it's still a hilarious, fun, and intense character-driven sci-fi action comedy. It has some excellent acting from everyone and enough laughs and twists to keep you entertained from start to finish. It's not as fast paced as Hot Fuzz but moves a tad faster than Shaun of the Dead, but anyone who is a fan of Edgar Wright making movies with Simon Pegg and Nick Frost should definitely buy their ticket now, go see the movie, and buy some beer afterward. This movie is probably my favorite comedy of the year thus far. Oh, and robots are in it and Nick Frost is a badass.
Grade: A

Edgar Wright has done it again! Fantastic direction, smart writing. It's hysterical, action-packed, dramatic, and heartfelt. The Worlds End was the perfect way to end the summer movie season. Not only one of my favorite films of the summer, but it's also one of my favorites of the year.
Grade: A-
This is the best comedy of the year so far. With a great balance of heart, jokes, and action, The World's End entertains throughout. And Simon Pegg is absolutely hilarious in the lead. Only the ending disappoints a bit.
Grade: A-
A hilarious, energetic, and smart movie that keeps the laughs and thrills coming. The writing is some of the best Edgar Wright and Simon Pegg have ever done. Pegg gives his best performance yet, and Nick Frost, Martin Freeman, Paddy Considine and Eddie Marsan are all awesome in supporting roles. Wright directs with his usual energetic flair and immaculate editing. The only problems are that the movie doesn't get a strong start and Rosamund Pike is weak in her role. But this is the best capper to The Cornetto Trilogy we could've wanted.
Grade: A
You would think Edgar Wright would make a "bad movie" eventually, yet he continues to prove that he's one of the best working directors today. This film is another fantastic genre mash-up, with its superbly clever gags and intriguing science fiction storyline. Simon Pegg and Nick Frost both play against type here, and they still retain their comedic timing and add surprisingly emotional character depth. The supporting cast is just as brilliant. I guess there's a few small issues, but I can't stop praising this movie. I need to see it again, like right now.